Powerful 350W Motor: A powerful 350w motor drives the e-scooter at a maximum speed of 15mph under certain conditions. 3 Toggle between saving power mode and normal power mode. Saving power mode propels the scooter at a max speed of 9.32mph. While normal power mode propels it at a high speed of 15pmh. Effortlessly climb up to 20-degree inclines.
Distance Range: Head out to the class, work or grab a coffee downtown. Reach and incredible distance of 15 miles under certain conditions on a single trip. Fully recharge the battery in just 2-3 hours. Quickly get back out on the road to your next destination.
Simple Compact Design: Made up of high-grade light alloy aluminum material weighing at only 27lbs. The e-scooter is capable of holding an adult up to 264lbs. Easily fold in seconds to store or carry anywhere on the go with you. It is the ideal transportation device.
Display Features: Keep track of your speed, trip mileage and battery level. The control panel will display 4 LED bars at the bottom, which indicates battery life. Simply press the power button to switch speed mode. Gear 1 for Eco mode with a lower speed for battery saving. Gear 2 for comfort mode provides a perfect balance between speed and endurance. Gear 3 for sport mode lets you go wild and fast for maximum boost.
Safety and Comfort: Ride longs periods of time comfortably and safe with upgraded 10" anti-slip solid rubber tires. Equipped with a safe brake system. Simply press the hand brake to activate the mechanical disc brake located in the rear wheel. Safely ride at night with the assistance of side reflectors and flashing backlight when breaking.
Customer Reviews
11/06/2021
Best scooter with best customer service
Best scooter i have ever seen .. it is worth every single penny !! Their customer service after sales is exceptional and caring for customer .. believe me if you're buying this scooter you will not regret it !
Manpreet S.

Canada
23/05/2021
Worth buying
Placed an order on Apr 27,2021. And received it after 2 weeks. Metal frame is strong enough to support 200 lbs. Speed is easy to reach 20km/h. Battery lasts 15km. Have fun with the scooter on city bike lanes. It is important that all features of the scooter meet city by-law regulations. Worth the money.
Ri Z.

Canada
25/10/2020
Replacement battery
Looking ahead: where can I get a replacement battery if needed?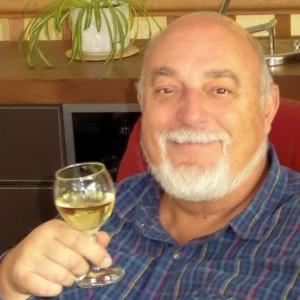 SF
Siegfried F. Stiemer

Canada
25/10/2020
Replacement battery
Looking ahead: where can I get a replacement battery if needed
08/09/2020
Amazing scooter - Buying a 2nd one!
This scooter is AMAZING!! It was very simple the assemble. All that was required for assembly was to place the pole with the handle bars into bottom post. Then there are 4 screws to place in (screws and screwdriver included). It charged very quickly! In Eco mode mine goes 15 mph and in regular mode it goes 25 mph. The battery lasts a long time! It folds down easily and isn't too heavy... It can be carried with one hand when folded down. I have not encountered any issues with it so far. Already looking to purchase another one.
Sophie B.

United States